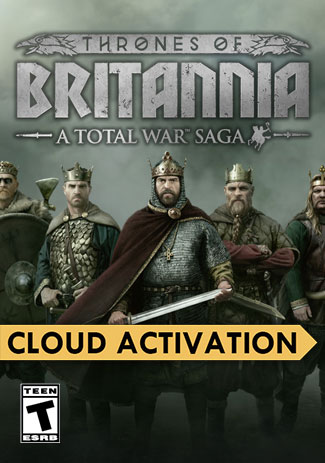 Total War Saga: THRONES OF BRITANNIA (PC/Mac/Cloud Activation)
How does the Cloud Activation work?
A key/code is not necessary for the Cloud Activation, we will send you a unique activation link. Click the link in the delivery mail and follow the instructions, your game will be activated automatically on your steam account in seconds.
Why are the games activated automatically?
Automatic activation ensures that your key is valid and has been activated on your account seamlessly. With this functionality our customers are able to activate CD-Keys in a matter of seconds.
I am using the Steam Guard service. How should I deal with that?
If you have your Steam Guard enabled, you will be asked to type in the code sent to you by Steam via email or mobile app.
Is the Cloud Activation safe?
We will not save your personal data nor forward your personal data to a third party for advertising purposes. We strongly recommend that you active the Steam Guard Service to protect your account.
---
Buy Total War Saga: THRONES OF BRITANNIA Cloud Activation
Buy Total War Saga: THRONES OF BRITANNIA Cloud Activation and get your activation link within minutes via email! Use the link to access your highspeed download of your received game. Please check the spam or junk mail folder too. Don't miss out this offer!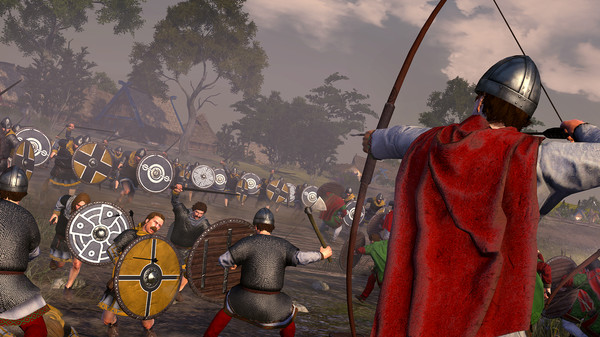 ---
About This Game
The year is 878 AD, the embattled English king Alfred the Great has mounted a heroic defence at the battle of Edington, and blunted the Viking invasion. Chastened – but not yet broken – the Norse warlords have settled across Britain. For the first time in nearly 80 years, the land is in a fragile state of peace.
Throughout this sceptred isle, the kings of England, Scotland, Ireland and Wales sense a time of change approaching; a time of opportunity. There will be treaties. There will be war. There will be turns of fortune that become the stuff of legend, in a saga that charts the ascent of one of history's greatest nations.
Kings will rise. One will rule.
Thrones of Britannia is a standalone Total War game which will challenge you to re-write a critical moment in history, one that will come to define the future of modern Britain. With ten playable factions, you must build and defend a kingdom to the glory of Anglo-Saxons, Gaelic clans, Welsh tribes or Viking settlers. Forge alliances, manage burgeoning settlements, raise armies and embark on campaigns of conquest across the most detailed Total War map to date.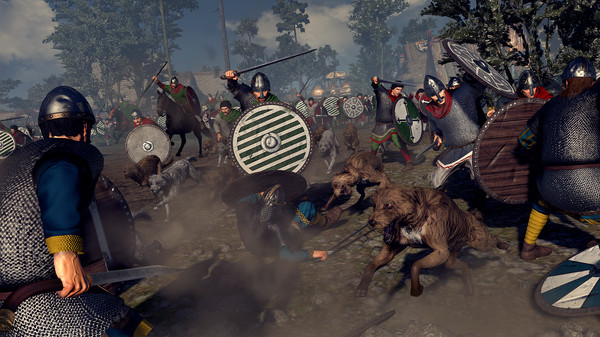 ---
System Requirements
Windows
MINIMUM:
OS:

Windows 7 64Bit

Processor:

Intel® Core™ 2 Duo 3.0Ghz

Memory:

5 GB RAM

Graphics:

NVIDIA GTX 460 1GB | AMD Radeon HD 5770 1GB | Intel HD4000 @720p

Storage:

30 GB available space
Mac OS X
MINIMUM:
OS:

macOS 10.13.4

Processor:

1.8GHz Intel Core i3 or better

Memory:

8 GB RAM

Graphics:

1GB Nvidia 650M, 2GB AMD Radeon M290, Intel Iris Pro 5200 or better (see notes for more details)

Storage:

15 GB available space