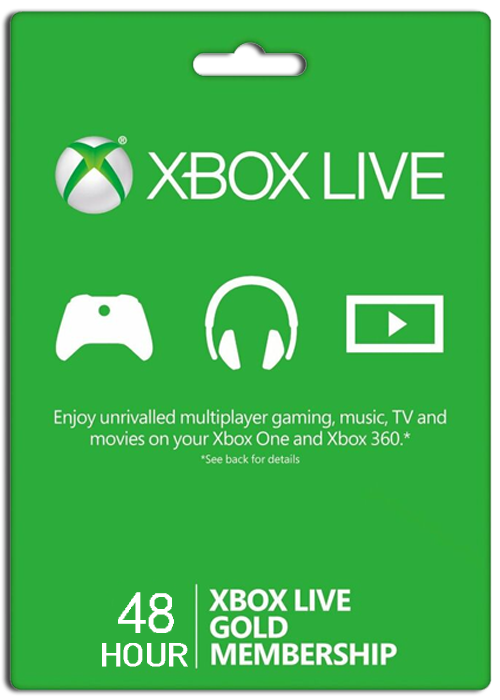 Xbox Live Gold 48 Hours
Disponibilit¨

Disponibile
piattaforma

xbox gift cards

Versione

Global
Xbox Live Gold 48 Hours Game Key Description
With an Xbox Live Gold trial code from Microsoft, you can enjoy most features of Xbox Live Gold. Take full control of your spending and enjoy 48 hours of gaming virtually on demand. These are great for casual gamers, weekend gamers, or college students who's time may be limited. These Xbox Trial memberships will work on new or existing Xbox Live accounts.
Please note that these are not stackable - meaning that the current membership must expire prior to redeeming a new 48 hour or other trial membership. You can redeem an unlimited amount of trial codes on your Xbox Live account as long as you do not attempt to stack them. Not all features of Xbox Live Gold may be accessible with a trial membership.
These Xbox Live trial memberships will work world wide.